✅ NEW - car park, swimming pool, 24 hours light/security and more.
Super Eagles star, John Obi Mikel has been named the Team Nigeria captain for the 2016 Olympic Games in Rio de Janeiro, Brazil.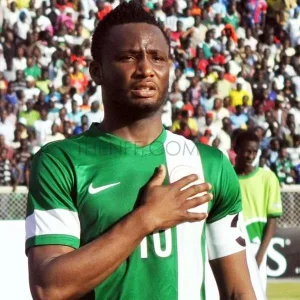 The sports ministry in Nigeria stated that the Chelsea midfielder has been picked as he is regarded as "a role model to the upcoming athletes."
The 29-year-old is one of the over-aged players named in the Nigeria Under-23 national team for the men's football event at the Olympics.
It is the first time that Mikel will make an appearance at the Olympic Games.
Table tennis star Funke Oshonaike has been named assistant captain.
"Mikel is a young, patriotic footballer of international status and we believe he will be a role model to the upcoming athletes while Funke Oshonaike is experienced and is one of the oldest athletes in the team. We believe that their combined efforts will bring goodwill to Team Nigeria and project the county's image positively to the world," stated the head of mission, Christian Ohaa.
The Olympics in Brazil will be staged between August 5 and 21.