✅ NEW - get your business listed and your information shared across social media.
The Ondo State chairman of the All Progressives Congress (APC), Isaac Kekemeke, accused Governor Olusegun Mimiko, a member of the Peoples Democratic Party (PDP), of failing to account for more than N1 trillion over the past six years.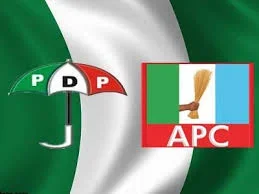 Mr. Kekemeke also disclosed that the APC has mapped out a clear strategy to win next year's gubernatorial elections. He added that the embattled status of Governor Mimiko will help the APC's cause.
He concluded by stating that the APC would hold free and fair primary elections for its candidate in the Ondo State governorship race. He stressed the need to avoid "anointing" any candidate, and to avoid "imposing" Party will upon the people.
- Sahara Reporters