The Minister of Power, Prof Chinedu Nebo, on Monday gave assurance that the new owners of the five generating and 10 distribution companies would maintain global best practices. Nebo said this at the formal hand-over ceremony of Share Certificates and Licences to successful buyers of the 15 PHCN successor companies in Abuja.
He listed the 15 companies to include five generating companies and 10 distribution companies.
The five generating companies are Geregu Power plc, Ughelli Power Plc, Kainji Hydro Electric Plc, Shiroro Hydro Electric Plc and Egbim Power Plc.
The 10 distribution companies are Abuja Disco, Benin Disco, Eko Disco, Ibadan Disco, Ikeja Disco, Jos Disco, Kano Disco Port Harcourt Disco, Yola Disco and Enugu Disco
As part of the reform, the Nigerian Electricity Supply Industry has been transformed into a regulated environment.
Government will continue to ensure that global best practices and technical standards are maintained,'' the minister said.
According to the minister, government has put in place all other support institutions to ensure the efficient functioning of the electricity market.
"These include the Nigerian Electricity Regulatory Commission, (NERC) Transmission Company of Nigeria (TCN), Electricity Management Services (EMS), Nigeria Bulk Electricity Trade Company (NBET) and Nigeria Electricity Liability Management Company (NELMCO)."
Nebo said that NBET would continue to be strengthened by government to ensure that it fulfilled its vital role as the financier of independent power producers.
He noted that NBET, with finance-able portfolio of power purchase agreements, had been approached by 55 independent power producers to source for funds.
He said that of the 55 companies, three were from renewable energy, one from coal and the rest were gas-based power producers.
Nebo explained the privatisation reform was carried out with interest for the welfare of the staff of PHCN.
Nebo noted that government had reached an agreement with labour unions on all pertinent issues and that out of 47,614 PHCN staff, government had completed biometrics capture of 45,156 staff.
He said that the majority of PHCN staff had received their severance benefits, noting that payment of pensions and severance would continue throughout of the month of October.
He said that there was need to be cautious to ensure that proper implementation was done before the physical hand-over of the companies.
Earlier, the Director General of Bureau for Public Enterprises (BPE), Mr Benjamin Dikki, expressed appreciation to President Goodluck Jonathan and the Vice President for their support in ensuring that the privatisation was a success.
Dikki called on government to extend similar support to the nation's transport sector to ensure that it underwent the same successful transformation as the power industry had.
Retired Col. Sani Bello, former Governor of Kano State, who spoke on behalf of the successful bidders, expressed delight for the successful attainment of the privatisation of the power sector.
Bello explained that all lawful procedures were followed in reaching the final privatisation of the PHCN companies, and that the nation would derive so many benefits from the programme.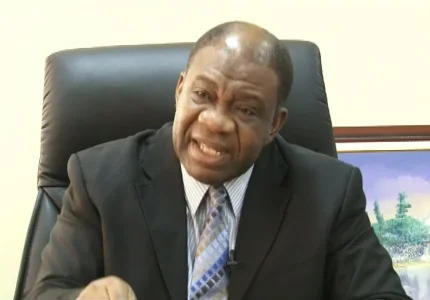 [916]