✅ NEW - get your business listed and your information shared across social media.
A fake list purporting to show the allocation of portfolios to the ministerial nominees has gone into circulation, presidential sources said
The list, which has gone viral on social media, was not signed by any government official, neither was it attributed to anyone. "The president has not allocated any portfolios. He has not finalised anything. If he has done so, it is still close to his chest, so it is impossible for anyone to claim that the portfolios have been allocated or that it has been announced," a presidency official told
TheCable
.
Another presidential aide said the allocation of portfolios is not likely to be done until Wednesday morning.
"People are being creative and trying to second-guess the president, but to pass this off as the authoritative list is nonsense," the aide said.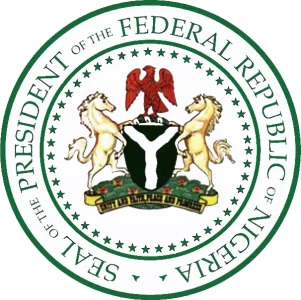 While the crafters of the latest list in circulation finally got the state of origin of Ogbonnaya Onu right by writing Ebonyi in front of his name, they omitted the ministers from Jigawa, Sokoto, Taraba and Nasarawa without any explanations.
Very striking also is the number of ministries which is put 21 - the cue obviously taken from Buhari 's statement on Friday that there used to be 42 ministers "but we will be lucky if we can have half of that now". Some of the speculated portfolios were fairly predictable, with Audu Ogbeh, who was once minister of agriculture, listed as minister of agriculture and natural resources and Hadi Sirika, a pilot, named as minister of aviation. Abdulraham Dambazzau, a retired lieutenant-general and former chief of army staff, was named minister of defence, with another retired getting, Dan Ali, as minister of state for defence.
Rotimi Amaechi was named minister of Niger Delta - apparently because he is from Rivers state – while Amina Mohammed was named minister of national planning, most likely because the senate asked questions along those lines when she was being screened.
Ibe Kachikwu, the group MD of NNPC, is predictably listed against petroleum ministry while Heineken Lokpobiri, former chairman of senate committee on sports, was also listed as minister of sports. "These speculations are not necessary. On Wednesday when the cabinet will most likely be inaugurated, portfolios will be assigned. No announcement will be made before then," the aide said.
Read more