✅ NEW - get your business listed and your information shared across social media.
via The Nigerian Voice News –
http://ift.tt/2jur2n6
The Movement for the Survival of the Ogoni People (MOSOP) has decried the high rate of infant mortality in Ogoniland. Speaking in Bori, headquarter of Khana local government area yesterday, Publicity Secretary of MOSOP, Fegalo Nsuke said preliminary checks show that at least 4 out out 10 children born in Ogoniland die within 3 months. He noted that this trend has been noticed in all Ogoni kingdoms in varying degrees. He thus called for immediate action to remediate the polluted land in order to save the people from ultimate death.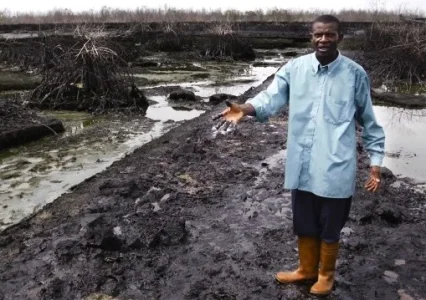 Get More
Nigeria Metro News
Last edited by a moderator: