✅ NEW - get your business listed and your information shared across social media.
Three explosions rocked two internally displaced persons, IDP, camps in Maiduguri, Borno State, on Sunday night with a fourth explosion taking place in the early hours of Monday.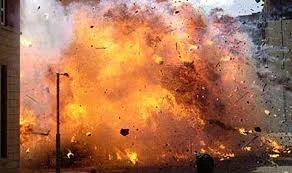 Spokesperson of the Civilian-JTF, Bello Danbatta, confirmed the attacks to PREMIUM TIMES
"We evacuated at least four corpses and 13 injured last night when the suicide bombers sneaked into Dalori camp," he said.
"The first attacker made it into the camp and blew himself up killing and injuring the IDPs.
"The second one exploded when the attacker, a female, was attempting to climb the perimeter fence of the second IDP camp known as Dalori (2). The third one blew off outside the fence of Dalori (1).
"We just had the fourth one this (Monday) morning and we are heading there to evacuate the casualties", he said.