I'm a 35 year old, well-off professional single guy. I have not had the time for serious relationships as I have focused mainly on my business and the drive to escape poverty to provide for my immediate family. As you would expect, this decision affected my love.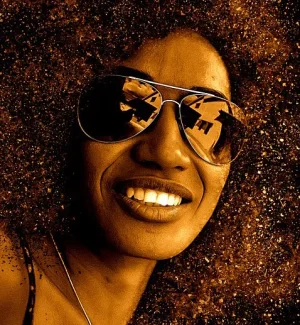 I was introduced to online dating by a close friend who admitted that he met his wife on social media. He encouraged me to give it a go and I signed up for a dating site. It was an easy step for me, as I could take my time to assess what I really wanted without any immediate pressure. I signed up to a dating website and in no time, was matched up with several profiles. From all the profiles I received, I was immediately taken by that of Kate.
Kate's profile on the dating website was all I wanted in a woman. I sent her a friendship request and she accepted. We hit it off immediately and that began our online relationship or should I say love life. We chatted almost every day. Nothing was hidden from each other and I sincerely felt I had fallen in love.
Three months later, I decided it was time we met. When I informed Kate, she was initially not ready for that step, and I thought that a bit strange considering we have been getting on so well and talking about a future together. I was madly in love and thought she felt the same, so I was lost at this initial rebuff.
After many pleas, she finally agreed to my request. I was prepared for love, dressed to impress and I chose a classy restaurant and planned my non-virtual version of my perfect date. First impressions count they say, so I arrived early to get the best view of my date making a dramatic entrance into the restaurant. After about an hour of waiting, I got a call that my wait was almost over. When she walked in, I had to pinch myself to make sure this was actually happening and was not a dream. The date went extremely well; we had a lot in common and my experimentation with online dating was vindicated.
A few months later, Kate called and said she will be leaving the country, but needed to see me first to explain. When she arrived, she looked a bit down. The glow she had on that first date had eclipsed by some sort of worry. What she said next sent me into a spin. Kate informed me, in her softest voice, of her plans to transition to become a man. She no longer wished to live life as a woman and would be leaving the country to have the necessary operations and treatments. She told me she had always felt like a boy from an early age and now she has the opportunity to see this through. Meeting me had halted her plans for a few months, but she could not keep it from me any longer.
Everything I heard on that day sent me into an emotional whirlwind between rage and fear.
I had fallen in love with Kate, but her decision has thrown me off balance. Nothing in my life or upbringing had prepared me for this. I walked away slowly from the table, weighed down by the news I had just received and confused by the few months we shared.
How do I fall out of love with the perfect woman? In my society, her new life can never be part of mine.
Last edited: