The whistle blower that that helped in the recovery of $43.5 million, £27,800 and N23.2 million at No. 16 Osborne Road, Flat 7B Osborne Towers in Ikoyi, Lagos, has said he is yet to be paid his due reward five months after a court ordered a final forfeiture of the money.
Reacting to a claim by the Economic and Financial Crimes Commission that his client is now a millionaire, the lawyer, Yakubu Galadima, disclosed to Premium Times on Friday that several efforts to get the money have been unsuccessful.
Related: N13bn Ikoyi Cash: Whistle-blower Becomes Millionaire As EFCC Counsels Him on How To Spend It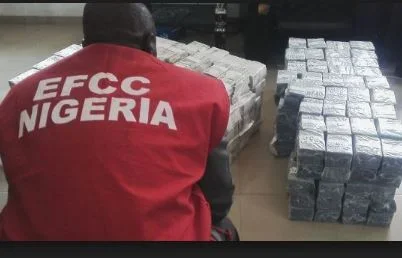 "The truth is that this guy has not been paid a penny," Mr. Galadima said.
"In fact, from April till date, the guy has been living under my meagre resources, his security was just zero. I've had to relocate this guy from one place to another so nobody knows his whereabouts."