✅ NEW - car park, swimming pool, 24 hours light/security and more.
About N500million of the London-Paris Club loan refund has been traced to the account of a Governor.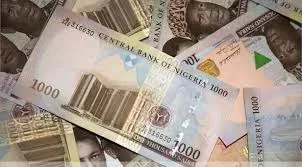 THE NATION reports that the Economic and Financial Crimes Commission (EFCC) detectives are probing how the money, which was meant to pay a consultant, found its way into the yet unnamed governor's account.
A source who spoke anonymously said, "In spite of the protestation of some governors, the EFCC has decided to conclude the ongoing probe of the N19billion diverted from the loan refund.
"Detectives have grilled four more suspects and retrieved bank details on how funds were wired into some accounts. EFCC operatives traced about N500million, which was meant for a consultant, to the account of a governor. The cash has since been paid back after the discovery.
"The operatives are trying to determine whether or not the governor is also one of the consultants engaged for advisory service by the NGF. The details of how the refunds were diverted will soon be made public, especially those involved," the source said.