The Nigerian naira plunged further against the United States dollar to a new record low of 498 on Thursday, down from 497 it recorded on Wednesday.
The currency had continued to fall since the beginning of the year as experts see the currency hitting 500 to the dollar this year.
It also traded 596 and 520 to the pound and euro respectively at the back market segment.
At the highly pegged official market, the currency remain unchanged at 305 to a dollar.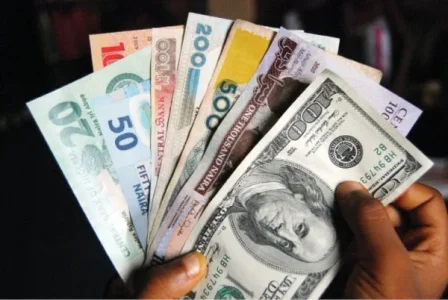 Meanwhile, Some economic analysts including the Chief Executive Officer of the Financial Derivatives Company Limited, Mr. Bismarck Rewane have said that the naira may decline further against the United States dollar to 520 from the current 490/dollar within the year.
In a bulletin containing the FDC's economic outlook for 2017 released last Wednesday, Rewane predicted that the naira would trade at N350/dollar at the Interbank Foreign Exchange Market and depreciate to N520/$ at the parallel market.