Maple Wood with 3 drawers and 2 doors
Nigerian naira recorded 5.19 per cent at the Bureau De Change, BDCs, market this week, following interventions in the foreign exchange market with dollars by the Central Bank of Nigeria.
The currency firmed up at parallel market on Friday trading at N385 to the United States Dollar in Lagos, Abuja and Kano.
A market survey revealed that the Naira, which sold at over N405 to $1 as for Monday this week, recorded a boost.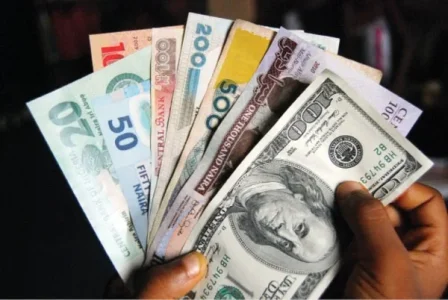 There were indications that the appreciation of the Naira was as a result of policy actions of the CBN to inject more foreign exchange into the financial system, specifically targeting critical sectors in addition to special interventions in the areas of SMEs and BDCs.
The Apex bank had said that the Naira is expected to appreciate further when the BDCs receive another tranche of $20,000 purchases from the CBN from the week.
In a bid to sustain the supply of liquidity to the foreign exchange market, CBN made special interventions by simplifying the documentation process for the SMEs to enable them to import eligible items and also increased both the amount and number of sales to the BDCs.