The ongoing National Conference on Wednesday adjourned plenary till Monday for consultations on the contentious issue of the mode of voting.
The Chairman of the conference, retired Justice Idris Kutigi, announced the adjournment after some select delegates and principal officers of the conference met to break the deadlock.
The bone of contention is found in Order VI Rule 3 of the conference rules which provides that any of its decision shall be decided by at least three-quarter majority.
The clause reads: "any question proposed for decision in the conference shall be determined by consensus and when this is not achievable, by three-quarter voting of majority of the delegates present.''
Tuesday's plenary was adjourned abruptly after a sharp disagreement among the delegates over the three quarter or two-third majority mode of voting.
A motion moved and passed by the delegates mandated Kutigi to convene a meeting involving leaders of delegates across the country to resolve the deadlock.
At the resumption of plenary on Wednesday, the leadership announced the formation of a 50-man Consensus Group drawn from the six geo-political zones to look into the three-quarter and two-third majority dichotomy.
Immediately after the first debate, the conference was adjourned to reconvene in the afternoon to enable the group to hold a closed-door meeting with the chairman to resolve the impasse on the mode of voting.
When the Conference resumed in the afternoon, Kutigi announced that the meeting with the select delegates would continue since it is necessary to exhaustively discuss the issue.
Kutigi announced the adjournment, saying the meeting had made tremendous progress.
"It was decided that the consultative meeting should continue for other outstanding issues to be resolved before plenary on Monday.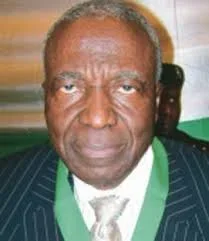 [1220]