Our obsession with what is commonly known as lifestyle porn is not a new thing. It is the way of movie stars and celebrities; however, thanks to social media today - everyone can be a star in their own show, fake or real. Before social media hit our shores, we had Ovation, City People and other magazines in Nigeria. Read more in this weeks NB Weekly 13.
Download Your Free Copy Now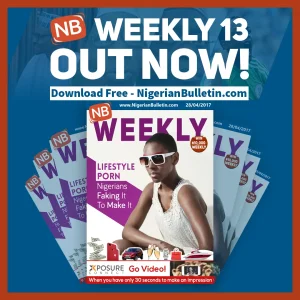 Download Your Free Copy Now
The weekly also contains the top news headlines and discussion points of the week, as well as, selected job vacancies, articles on health, lifestyle and money.
Download Your Free Copy Now