Nigeria, like several other African countries is governed by an ageing elite. These ageing elites comprise of recycled leaders who refuse to vacate the political scene for emerging younger leaders.
This week, we look at the barriers to entry for Nigeria's young leaders and also review the mistakes of the past.
Download Your Free Copy Now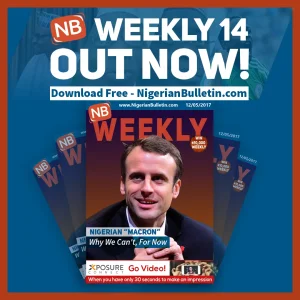 Download Your Free Copy Now
The weekly also contains the top news headlines and discussion points of the week, as well as, selected job vacancies, articles on health, lifestyle and money.
Download Your Free Copy Now