✅ NEW - car park, swimming pool, 24 hours light/security and more.
A shooting in a New Orleans park left 16 people injured, police said.
At least sixteen people have been taken to hospital after a mass shooting at a playground in New Orleans, according to US reports.
According to reports, no one was killed in the shooting.
It is understood that as many as 500 people were at the "Bunny Friend" park at the time of the attack, as a music video was being filmed.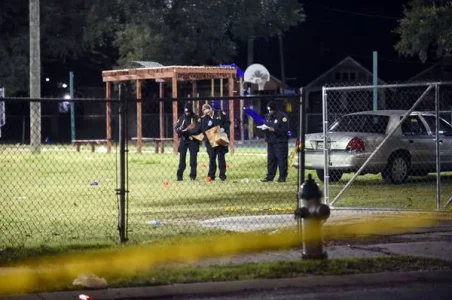 Tyler Gamble, a spokesman for the New Orleans Police Department, said it was "still too soon to say" whether gang activity was involved in the shooting.
Eyewitnesses told a local CBS news station that at least two gunmen had been firing into the crowd - and several people were lying on the sidewalk in the aftermath of the shooting.
Another told the Times-Picayune newspaper how they saw a man with a silver machine gun.
Last edited: