The Chief Justice of Nigeria (CJN), Justice Walter Onnoghen, on Sunday raised an alarm that the nation's judiciary is under threat.
He made this statement during a thanksgiving service at the Methodist Church Nigeria, Abuja Diocese, Zone 3.
He lamented that judicial officers in the country were being castigated and accused of corrupt practices by agents of the Federal Government and politicians without giving them an opportunity to be heard.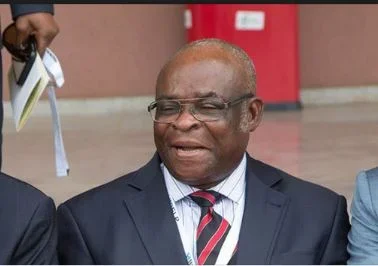 "I did not set out to be a Judge, but today I am a judge by divine intervention. It is the Lord's doing, mine is to follow. My prayer is that God should help me and should not let me down.
"I thank Nigerians for attending this event. It is supposed to be personal thing between me and my God, but I have no hiding place. I thank God for fulfilling His promise to me.
"The Judiciary is under threat. Judges and judicial officers, including myself are being castigated without giving opportunity to be heard, but God knows our heart."
He cited the case involving Anambra Central Senatorial election where a senator had accused the judiciary of robbing her of her mandate.
[1836]