Wilfred Ndidi has once again won the BBC man of the match award for his performances in Leicester City 0-3 loss to Manchester United in yesterday's English Premier League clash.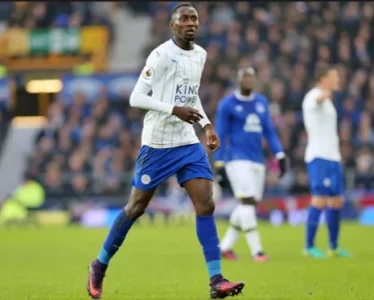 Ndidi first won the award when he made his Leicester City debut in the 2-1 win over Everton in the FA Cup, and this time around despite his team poor performance he was once again honoured with the award.
BBC Matt Elliot gave him the Man of the Match award ahead of the likes of Manchester United trio of Henrikh Mkhitaryan, Zlantan Ibrahimovic and Juan Mata.
Elliot credited the Nigerian for never giving up, and playing like his team have all to play for even when they were 3 goals down.
He also lauded Ndidi for coming up top in the midfield where he was up against the world most expensive signing Paul Pogba, who even picked up a booking for a foul on the 19 year old.
Ndidi who was also voted the Leicester City Man of the Match by Stuart Birtwistle dedicated the award as support for World Cancer Day.
[1204]