✅ NEW - get your business listed and your information shared across social media.
Project manager of the Edo state Agency for the Control of HIV and AIDS (EDO-SACA), Marietu Binkola, on Sunday said 16,000 people in the state were living with HIV virus.
Binkola made this known at a forum to mark the 2016 International Aids Candle Light Memorial held in Auchi, Etsako West local government area of the state.
The International Aids Candlelight Memorial is celebrated to remember all those who had died of HIV and AIDS.
During the ceremony, names of the deceased are usually read out by a cross section of communities, families and partners.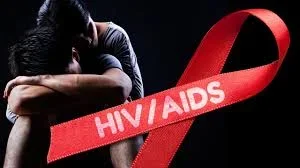 "We have about 16,000 people living with HIV and AIDS in Edo state," she said.
"The state government is committed to the funding of HIV and AIDS and to see that this figure is reduced to the barest minimum."
Binkola said articulated vehicles parks were considered some of the "hot spots" where drivers engaged in high risk sexual behaviour, adding that the agency would intensify campaign on the disease.
She said billboards on HIV would be sited at such parks to sensitise people.
Bright Oniovokukor, coordinator, Civil Society for HIV/AIDs in Nigeria (CISHAN), Edo chapter, said the forum would bring renewed international attention to the importance of safer sex.