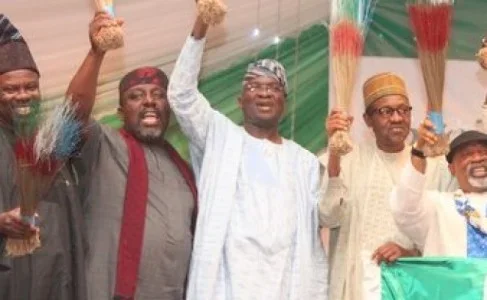 The Buhari-Okorocha combination was the least preferred.
A poll has rated the combination of a former Head of State, Muhammadu Buhari, and Governor of Lagos State, Babatunde Fashola, as the preferred presidential candidate and vice presidential candidate of the All Progressives Congress, APC, for the 2015 elections.
Both men are leaders of the APC, Nigeria's largest opposition party.
The combination of Messrs Buhari and Fashola was preferred above those of Mr. Buhari and the Imo State Governor, Rochas Okorocha; Mr. Buhari and the Rivers State Governor, Rotimi Amaechi; Kano State Governor, Rabi'u Kwankwaso and Mr. Fashola; and Rabi'u Kwankwaso and Mr. Amaechi.
Click here to read more
Source: Premium Times
[5849]