Maple Wood with 3 drawers and 2 doors
Nigerian naira opened trading on Wednesday on a positive note as Central Bank of Nigeria extends intervention to converge the official and black market rates.
Table below shows today's (26/04/2017) exchange rate of the Nigerian Naira against the Dollar, Pound and Euro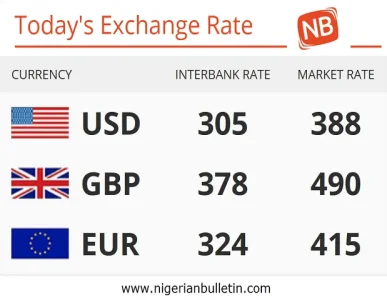 Meanwhile, analysts have described Central Bank of Nigeria, CBN 'preferential' window as a way of weakening the naira for foreign investors with a view to boosting foreign portfolio investment, as the step is expected to soften the forex scarcity challenge faced by foreign business transactions.
The Central Bank of Nigeia had on Monday it would allow investors to trade the naira at rates determined by the market - a move intended to improve the supply of dollars, but one that introduced yet another exchange rate.