Since inception of president Buhari's administration last year, it seems most of the occurrence that happened during his era as Military head of state are coming into play again.
Litle wonders, The Economists, last week, aid the President is repeating the same mistake he made while he was the Nigeria's Military of head of State.
Information Nigeria
put forward three instances that points clearer to what happened in 1983 during Buhari's first shot at the centre and still occurring again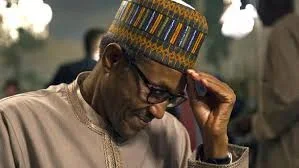 These are:
- Between 1983 and 1985, oil prices began a lengthy collapse; the country's export earnings fell by more than half, same as what is happening now. Once again, oil prices have slumped, from $64 a barrel on the day he was sworn in to $32 eight months later.
- A lot of people are calling on Buhari to devalue the Naira so as to reflect the country's loss of purchasing power but Buhari's government is trying to keep it aloft, the same thing he did when he was military head of state – he resisted what he called the "bitter pill" of devaluation. Because he didn't agree to devalue the naira, foreign currency ran short, so he rationed it and slashed imports by more than half. When Nigerians turned to the black market he sealed the country's borders. When unemployment surged he expelled 700,000 migrants – Even now, many have turned to the black market to obtain dollars, and some others have resorted to smuggling in some of the goods that have been banned.
- Nigeria's economy when Buhari was military head went into a deep recession exactly what is about to happen now.
Source:
Information Nigeria
[3886]