In a few hours, Nigerians will be screaming ''Happy New Year'' ; ushering out the old and dragging in the new. 2017 may be a happy new year, but political disagreements from 2016 are bound to crawl in.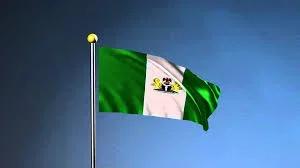 Here are a few political events in 2016 that will shape the political landscape of 2017:
1. Budget padding scandal:
The budget padding scandal that rocked the National Assembly this year, is certainly crossing into 2017. Former House Appropriation Committee Chairman Abdulmumin Jibrin is not prepared to let the matter sleep. The recent submission of the 2017 budget will likely generate it's fair share of controversy in 2017.
2. PDP National Crisis:
Come 2017, there will still be serious infighting within the PDP. The battle for the soul of the part won't end anytime soon unless one of the major factions pulls out of the party.
3. DSS raid on Judges
Some will argue that the DSS raid on judges wasn't a political event, however with the high political interest involved in the raid it's safe to group it under political events that will shape 2017. In 2017, we are likely going to witness the trial of the judges.
4. Nasir El-Rufai Vs Shehu Sani
This political feud is bound to get crazier in 2017. The National secretariat of the All Progressives Congress, APC may be forced to step in.
5. Senate Crisis
Just when peace and oneness was returning to the Nigerian senate, Senators elected on the platform of the ruling Peoples Democratic Party, PDP staged a walk-out over the defection of
Senator Yele Omogunwa (PDP, Ondo South) to the APC. During the walk-out, a new Senate minority leader emerged. It's going to be war when the Senate resumes.
[1426]