✅ NEW - get your business listed and your information shared across social media.
A 60-year-old man was on Tuesday killed at a brothel in Maiduguri, Borno State, after a quarrel with some personnel of the Nigeria Air Force.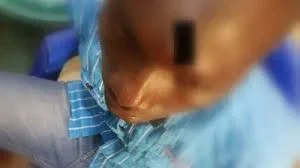 The fight occurred at a popular brothel located in Simari area of Maiduguri.
Witnesses said the victim, Ibrahim Bulama, was shot dead by soldiers after they clashed over a woman at the brothel.
Air Force authorities confirmed the killing, but did not clearly admit its personnel were involved in a struggle for a prostitute.
The Commander of the 105 Composite Group, Charles Ohwo, an Air Commodore, told journalists at a press briefing on Thursday that the deceased was not shot.
He said the man died when soldiers were trying to retrieve a rifle allegedly snatched from their colleague.
According to the Nigeria Air Force account, the soldier, Kamal Usman, a Lance Corporal, was on his way home from his duty post when he ran into people having an argument.
He said the armed personnel was trying to find out what happened, when his rifle was snatched.
Witnesses questioned the Air Force's narratives, saying it did not explain what exactly took the armed airman to a brothel, or how exactly he got to see the woman on the bed, or what he was doing with her at the time the mob mobilised to attack him.
"The soldiers have to do their investigation very well, because all we heard was that a solder was attacked by angry mob after the old man was killed," said a source who asked not to be named for safety reasons.