✅ NEW - car park, swimming pool, 24 hours light/security and more.
Permanent Secretary in the Ministry of Power, Ambassador Godknows Igali, has assured investors in Nigeria's power sector, saying the Muhammadu Buhari administration will sustain reforms in the power sector initiated by previous administrations of Chief Olusegun Obasanjo and Dr. Goodluck Jonathan.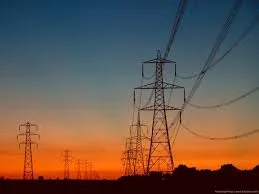 Igali according to Punch said the government would not only sustain the reforms but also fine-tune the policy guiding the operations of the sector in order to address the challenges facing the electricity industry.
"We want to assure you that President Muhammadu Buhari has reiterated over and over that this government will do everything to make the environment in the power sector better for our investors.
"Investors can have the confidence that their investments in the power sector are not only secure, but we will ensure that there is sanctity of stable regulatory environment for you to invest."
Igali added, "You can be sure that the government on its part will continue to refine anything that needs to be refined to enable you do your business in Nigeria. We are also looking at the diversification of our power base. Very soon, we will commence a coal to power plant and there is a lot of look on hydro and solar sources.
"The vice president has also continued to assure that they would improve on what they met on ground and that the government would continue to fine-tune aspects of the reform that needs to be fine-tuned." he said.