✅ NEW - car park, swimming pool, 24 hours light/security and more.
There is growing concern in Nigeria as kidnappers and arms bandits have device means of targeting school children as a new way of achieving their gruesome acts.
The kidnapping of children, like many other educational problems in Nigeria, is fast becoming a norm in Nigeria.
Within few years and most importantly, in the space of 8 months, kidnapping of Children have been on the increase:
- The abduction of six students from the Lagos City Model College still fresh in our memory
- 7 months earlier, two teachers and four pupils of the same school were kidnapped using that exact passage.
- Three years ago, in Chibok government secondary school, over 200 children were abducted and the government is still not paying enough attention to the safety of Nigerian children.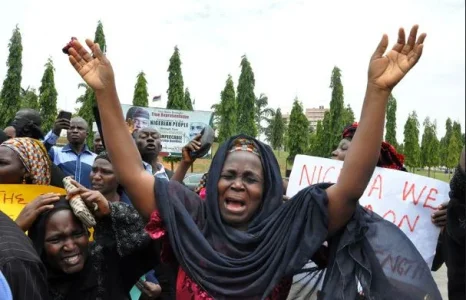 On the Lagos kidnap, just like the parents of the missing girls, parents of the kidnapped Lagos children continued to parade the office of the Lagos state governor, claiming that Governor Akinwunmi Ambode has been silent towards their plight.
The parents, who had been in dire straits for weeks, many of whom are middle-income earners that can hardly afford the kidnap ransom, were demanding for justice and they were right to do so.
However, the Lagos state government informed the parents last week that the reason it hadn't released any statement about the kidnappings was because "the government didn't want to reveal its plan" for dealing with the kidnappers.
The Lagos State Police had earlier announced after the kidnapping that it had started investigations into the kidnap, and had sent operatives into the school and the waterways surrounding the school.
Last edited by a moderator: