Some top officials of the civil service have been dismissed by the federal government for extorting money from 400 applicants and offering them employment illegally.
The Minister of information and culture, Lai Mohammed made the disclosure on Saturday in Lagos during a meeting with some selected on-air-personalities.
The meeting was part of the minister's five-day consultations with critical stakeholders in the media industry.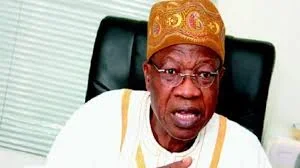 Mohammed said the affected officers were on Grade Level 17 in one of the parastatals in the ministry. He said the officers had included the names of the applicants in the Integrated Payroll and Personnel System (IPPIS) before the fraud was discovered.
"The first scandal I met in one of the parastatals when I assumed office was the illegal employment of 400 people," he said. "This scandal started with very senior officers up to level 17 in that department. "They sent out letters and text messages asking people to apply for jobs for a fee of N400, 000 and they were given letters of employment.
He described on-air personalities as "very important" in the media industry and urged them to leverage on their platforms to educate the people on government's policies. The minister said the current war against corruption was a war of survival for the nation and urged all Nigerians to give it the necessary support.
- TheCable