Maple Wood with 3 drawers and 2 doors
The World Bank group and other development partners have agreed to scale up disbursements for critical projects in Nigeria.
Finance Minister, Mrs Kemi Adeosun told journalists in Washington at the end of the World Bank/IMF Spring Meetings that the power sector in particular, has received the backing of the World Bank and other development partners.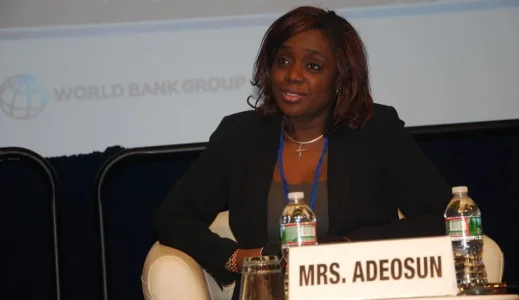 Photo credits: itrealms
"If there is one thing that would really drive growth in Nigeria, its power. If we had to choose just one thing, it would be power because of the number of jobs it would create, the number of opportunities and amount of wealth it would create. So we have said getting power right is non-negotiable."
She further stated that all the projects are contained in the economic recovery and growth plan adding that while the foundation has been laid, implementation is what is left.
"This phase we are now, is about implementation. We've put the foundations in place, now it's about really accelerating the implementation in certain key areas and we are quite confident that we are going to get back to growth and hopefully, would be sustainable growth that would be less volatile so that even if the oil price falls in future, Nigeria would not be as vulnerable as we have found ourselves in the last few years."