✅ NEW - get your business listed and your information shared across social media.
No fewer than 22 marriage contracts were sealed and 81 babies delivered in the past 20 months at the Pompomari Internally Displaced Persons camp in Damaturu, Executive Secretary, Yobe Emergency Management Agency, Musa Jidawa , has disclosed.
He told the News Agency of Nigeria (NAN) in Damaturu on Saturday that the camp, established in March 2015 for IDPs from villages in Gujba Local Government Area displaced by insurgents, also recorded 18 deaths during the period under review.
Mr. Jidawa, who is also the Secretary of the State Committee on Resettlement and Rehabilitation of IDPs, said the camp started with 4,211 IDPs but now hosts about 2,000 persons.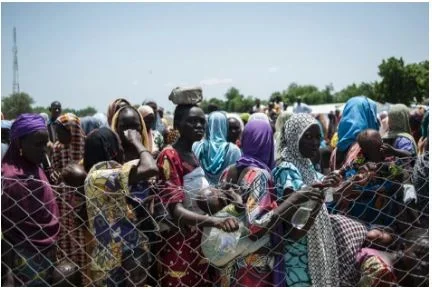 According to him, his agency also circumcised boys at the camp that were due for circumcision.
"The agency had within this period, circumcised 76 boys whose age range between five and 11years in an organised ceremony in accordance with their customs and tradition, to give them a cultural sense of belonging.
"The celebrants were each provided with new sets of clothes, one live chicken and a blanket as is the practice in their ancestral communities," he said.
The Secretary explained that the circumcision was carried out so that boys of the age group did not outgrow the period of getting circumcised.