✅ NEW - get your business listed and your information shared across social media.
The naira is expected to remain stable across its multiple exchange rates as the currency hit a resistance level for investors and the Central Bank of Nigeria continues to intervene on the official market.
According to Reuters, the local unit has hit resistance at 360/dollar for investors as banks are not willing to bid the United States currency below that level and as foreign investors continue to buy bonds at attractive yields, boosting dollar liquidity.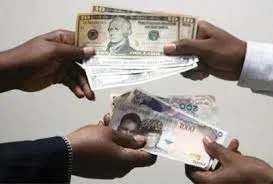 On the official market the naira has been quoted at around 305 per dollar for more than three months and is expected to trade at this level next week.
The Federal Government sold bonds at an auction on Wednesday while the CBN was offering treasury securities on Thursday to draw foreign inflows.
The naira has traded flat on the parallel market at around 363, mirroring rates for investors.