✅ NEW - get your business listed and your information shared across social media.
The World Bank Doing Business Report 2016 says Nigeria remains one of the poorest business destinations in the world, improving marginally by just one step from its ranking last year.
Out of 189 countries surveyed, Nigeria moved from 170th position with 43.56 per cent points in 2015 to 169 with 44.69 per cent points.
The World Bank said it was more difficult to do business in Nigeria in 2016 than it was last year. The country equally improved by just one step in 2014 to the previous position last year.
World Bank Chief Economist and Senior Vice President, Kaushik Basu, said although modern economies cannot function without regulation, businesses cannot be brought to a standstill through poor and cumbersome regulation.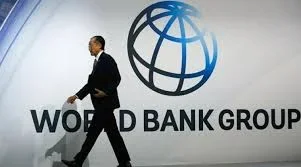 "The challenge of development is to tread this narrow path by identifying regulations that are good and necessary, and shunning ones that thwart creativity and hamper the functioning of small and medium enterprises," the report said.
The World Bank Group's Doing Business report tracks the regulatory and bureaucratic systems of nations by conducting detailed annual surveys.
Read
Full Report