✅ NEW - car park, swimming pool, 24 hours light/security and more.
The Borno Police Command, on Wednesday confirmed the death of seven persons in a multiple suicide attack in Maiduguri.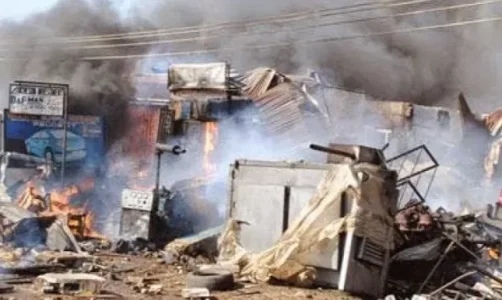 Mr Damian Chukwu, the Commissioner of Police told the News Agency of Nigeria (NAN) that the suicide bombers targeted three "unauthorized" Internally Displaced Persons (IDP) camps in Muna area of the city.
He said that the first attack was at a camp sheltering displaced persons mainly from Gulumba community in Bama Local Government Area of the state.
"All together seven persons were killed made up of three suspected suicide bombers and four innocent Nigerians.
"The attack happened around 4.30 am on Wednesday around Muna area of the metropolis.
"The first attack took place at a place called Gulumba where IDPs mainly from Gulumba community are staying.
"The suicide bomber sneaked in and detonated his explosive killing himself, a woman and a kid, nine others were also injured.
"The second attack occurred in a place called Muna Dagalti in the same environment where unauthorized IDPs are staying.
"The suicide bomber detonated his explosive inside the tent killing himself and one other person, six others were injured.
"The third attack was at a place called Muna Baya where the suspected suicide bomber met some Muslim faithful performing ablution for early Morning Prayer.
"He ran to them and detonated his explosive killing himself and one other person, four others were also injured."
NAN