✅ NEW - get your business listed and your information shared across social media.
Nigeria's power generation edges towards 5,000 Megawatts (MW) mark, due to rise in water level at the various dams and cessation of hostilities by militants in the Niger Delta.
Daily power generation report released by the Transmission Company of Nigeria (TCN) on Monday, showed that power generation has tremendously improved from the 3,500 MW recorded last week to 4,518MW.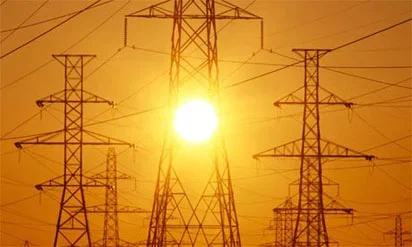 Despite the increase in output, many homes and businesses, particularly those under the Ikeja distribution zone, said supply had been very poor in the last couple of weeks, even as the bills remain very high.
On the way forward, Prof. Ajanaku Kolawole Oluseyi, of the Mechanical Engineering Department, Covenant University, Ota, Ogun State, encouraged Nigeria to strive for a well rounded energy mix, combining the available renewable energy with the non-renewable fossil fuel.
Oluseyi, stated this in a paper titled: "Nigeria's Energy Challenge and Power Development: The Way Forward," urged government needs to develop the infrastructure for harvesting wind for power generation.
- Guardian