✅ NEW - car park, swimming pool, 24 hours light/security and more.
Nigeria has been rated poor among Africa's most attractive investment destination, a new research released by Quantum Global Research Lab has shown.
The research, which measured the Africa Investment Index (AII), to guide investors on the countries that are most attractive for investment in the short and medium term, rated Botswana, Morocco, Egypt, and South Africa best.
Botswana emerged as the best short-to-medium-term investment destination in Africa according to the firm, which factored six points; growth, risk, demographic, liquidity, business environment and social capital.
The ranking indicated that Botswana made it to the top based on credit ratings, current account ratio, ease of doing business, and import cover.
Coming at the 19th position out of the 54 countries on the continent.
The Managing Director, Head of Quantum Global Research Lab, Prof. Milton Delo, at a media briefing in Lagos, said Nigeria stand a better chance for long term investment based on its Gross Domestic Product and population.
Top 10:
1. Botswana
2. Morocco,
3. Egypt
4. South Africa,
5. Zambia,
6. Cote d'Ivoire,
7. Algeria,
8. Tanzania,
9. Namibia and
10. Burkina Faso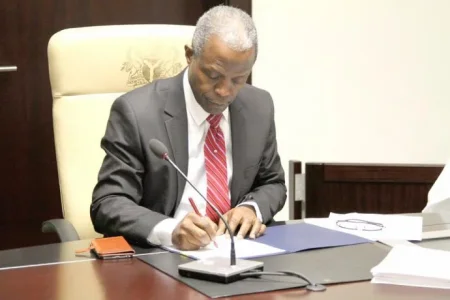 Top Worst:
1. Somalia,
2. Eritrea,
3. Central African Republic,
4. South Sudan,
5. Sierra Leone,
6. Liberia,
7. Malawi,
8. Equatorial Guinea,
9. Gambia and
10. Madagascar
According to the report, in terms of improvement in the past three years, Nigeria and other countries such as Algeria, and Tunisia showed a worsening of their positions in the ranking, while Burkina Faso, Rwanda, Swaziland and Tanzania showed improvement.