The revenue available for sharing by Nigeria's federal, states and local governments in November declined by N33.1 billion.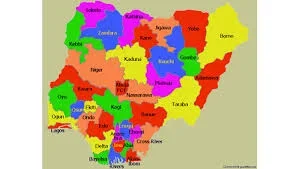 Thus, N386.9 billion was distributed to all tiers of government compared to the N420 billion shared in October.
The minister of Finance, Mrs Kemi Adeosun, represented by the Accountant-General of the Federation,Mr Idris Ahmed on Thursday in Abuja, attributed the decline to the decrease in crude oil export by 0.34 million barrels per day even though the average price of crude oil increased from 46.54 dollars to 47.08 dollars per barrel in November.
Giving a breakdown of how the N386.9 billion revenue for the month was generated, Adeosun said N206.44 was from the distributable Statutory Revenue of the month.
The sum of N6.33 billion was refunded by the NNPC to the Federation, N66 billion from the Excess Petroleum Profit Tax account, exchange gain of N38.85 billion and Value Added Tax, N75.6 billion.
See how much federal and state received below:
Federal Government received N97.9 representing 52.68 per cent
tates and N49.6 billion, representing 26.72 per cent.
NAN
PLACE YOUR ADVERT HERE
Connect with Business News Readers!
[830]