✅ NEW - get your business listed and your information shared across social media.
Senate president Bukola Saraki, is currently on trial at the Code of Conduct Tribunal over alleged false declaration of assets when he assumed political office in 2003.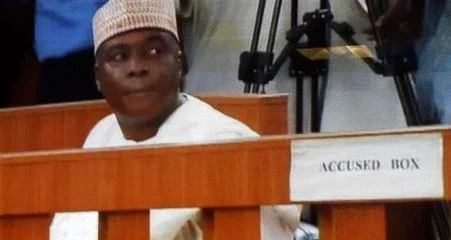 Saraki had on September 6, 2003, put the total value of the eight properties, which he acquired between December 1991 and March 2000, at N2.3 billion.
Property on Musa Yar'Adua Street, Victoria Island, owned by his company, BAS Trading, was valued at N700 million
A plot of land in Lekki, he acquired in his name in February 1992, was valued at N7 million.
A plot in Ajah he got in November 1992 had a value rate of N5 million;
The property at 42 Gerrard Road, Ikoyi owned by Skyview Properties Ltd was valued at N750 million
Another property at 19 Ruxton road, Ikoyi, owned by Skyview Properties Ltd was valued at N500 million;
The property at 62 Awolowo Road, Ikoyi also owned by Skyview was valued at N100 million;
Carlisle Properties Ltd, one of his company owned the property at No 15A & 15B McDonald Road, Ikoyi worth N160 million.
The property in Maitama District in Abuja was N160 million.
Mr. Saraki also declared the rental incomes of five of the properties.
See How CCB countered Saraki's asset declaration