Nigeria has asked the World Bank and African Development Bank for $3.5 billion in emergency loans to fill a growing gap in the 2016 budget, FT reports.
The budget, which is currently at the national assembly, was predicated on $38 per barrel of crude oil, but prices have already fallen to $30.
The loan request is intended to help fund a $15 billion deficit in a budget heavy on public spending. Nigeria has been hit hard by the fall in crude prices — oil revenues are expected to fall from 70 per cent of income to just a third this year, the FT report said.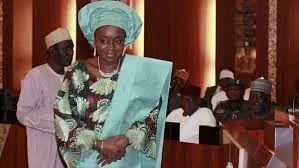 Finance minister Kemi Adeosun told the FT recently that she was planning Nigeria's first return to bond markets since 2013.
Adeosun told the FT on Sunday that the loans were not an "emergency" measure but rather the "cheapest way possible" to fund a "deficit budget". "I'm getting sub 3 per cent blended costs from the multilaterals and export credit banks. It's my strategy for borrowing for capital projects.
- TheCable
[1114]