✅ NEW - get your business listed and your information shared across social media.
Alhaji Sani Zoro, the Chairman, House Committee on Internally Displaced Persons (IDPs), confirmed that Nigeria has the highest number of IDPs in the world with over five million internally displaced persons Sun reports.
According to him, from the conflict-induced displacement in the northeast alone, as of December last year there were over 2.1 million IDPs, a figure that, in addition to flood disaster victims of 2012, led to an increase of over 4.5 million.
The lawmaker, who described the IDPs condition as vulnerable, expressed dismay over the inadequate efforts by the government in protecting the IDPs in twenty one camps in the country.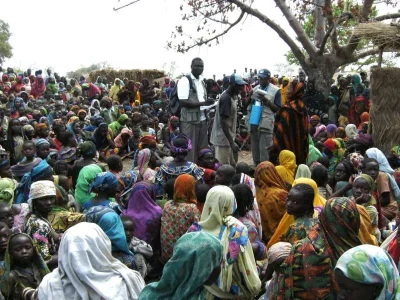 In his words, "We are also concerned that in the 21 camps where IDPs are located, it is absolutely clear that IDPs are in highly vulnerable conditions, as just last week IDPs were murdered in a fight at Maiduguri camp. The primary responsibility of protecting IDPs anywhere in the world lie with the state.
"Some IDP camps are not well protected and their (IDPs) protection is not guaranteed," he said.
He also rejected the Federal Government's move to relocate the IDPs to their various villages without adequate security, safety, sustenance arrangements.
Sun Newspaper