✅ NEW - get your business listed and your information shared across social media.
Nigerian state governors under the aegis of the Nigerian Governors Forum (NGF) have met at the banquet hall of the Presidential Villa on Wednesday evening to find a lasting solution to the economic crisis that they have been battling with in their states.
Speaking to newsmen after the meeting, the Chairman of the Nigerian Governors Forum and Governor Of Zamfara State, Abdulaziz Yari, said that the governors would not stop discussions until their states wriggle out of the economic crisis facing them.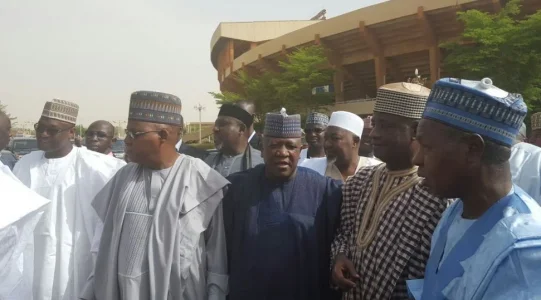 "We need to come together and discuss this issue because it is giving the states headache and by extension the federal government.
"We were elected on the platform of different parties to perform, not (just) to be paying salaries and now (we are) not even able to pay salaries. So the issue is very serious and we are coming back to discuss it.
"If we get the opportunity we will see our leader, Mr President and see how we can move forward," he said.