Governor Rauf Argbesola of Osun state hosted his Ekiti counterpart, governor Ayodele Fayose at the State house, Osogbo, today.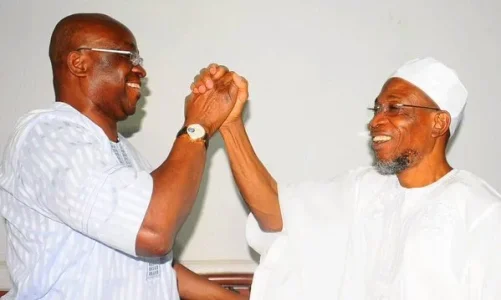 Aregbesola said: "I will continue to work with him and other Yoruba leaders to better the life of the average Yoruba man".
PLACE YOUR ADVERT HERE
Connect with Politics News Readers!
[5105]