The National Association of Aircraft Pilots and Engineers (NAAPE) said on Saturday it would stand strongly in support of the federal government's resolve to fully deregulate the downstream sector of the Nigerian oil and gas industry.
The declaration of support by the aircraft pilots and engineers came barely few hours after the leadership of the Nigeria Labour Congress, NLC; Trade Union Congress, TUC and their affiliates and allies in the civil society issued a 96-hour ultimatum to government to rescind the decision or face the wrath of their members.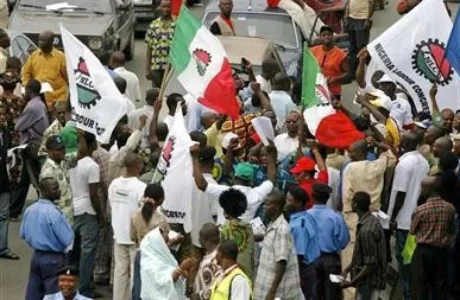 The Nigerian Labour Congress led by its President, Ayuba Wabba has rejected the fuel hike saying the policy was "unrealistic, unaffordable, and unacceptable", but, NAAPE, in a contrasting opinion, described the deregulation policy as a step in the right direction, pointing out that although it was long overdue, it was better late than never.
National President, Isaac Balami, who commended the government for the bold decision, said the subsidy scheme was extremely fraud-prone, adding that trying to reform the process was like "attempting to reform Satan (devil) – an impossibility task".
[1522]