✅ NEW - car park, swimming pool, 24 hours light/security and more.
The Headquarters 82 Division Nigerian Army has begun investigating a video clip trending on social media and other platforms, which seems to show soldiers humiliating some civilians at a checkpoint in Abia State. This was disclosed in a statement signed by Colonel Sagir Musa, Deputy Director, Army Public Relations, 82 Division Nigerian Army.
"The issue is being investigated with the view to ascertaining the source and the actors in the clip. Our Code of Conduct and Rules of Engagement are quite clear and any officer or soldier that infringed on any of such directive if found guilty, will face the full wrath of the military justice system," said the statement.
The 82 Division, however, added that is aware of the planned misinformation and propaganda scheme by the Indigenous People of Biafra (IPOB), which allegedly intends release pre-recorded video clips to discredit the Nigerian Army and cause disaffection in the country.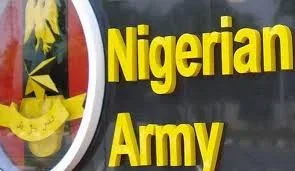 "They will be using bogus, manipulated and photo-shopped photographs as well as video clips. The public should be wary of such mischief, scrutinize and report same to the Nigerian Army or any of security agencies," the Army division warned.
It assured members of the public of adequate security in its area of operational responsibility, particularly the entire South East, saying it will not condone any act of indiscipline in the conduct of our operations and training exercises.
"Any claim of rights violation would be investigated and when confirmed, appropriate disciplinary action would be taken against the erring personnel," the 82 Division further warned.