One of the abducted Chibok girls, Amina Ali Nkek has been rescued alive by the civilian joint task force.
Activists and community leaders said that the freed Chibok girl is actually called Amina Ali Nkek, and that she was found in Sambisa forest by vigilantes, the main hideout of militant Islamist group Boko Haram.
According to BBC reports, Amina Ali was quoted saying the Nigerian army cannot penetrate [the forest] to get them because they are well secured in the Sambisa forest, and that all the Chibok girls are still there in the Sambisa, except six of them that have already died.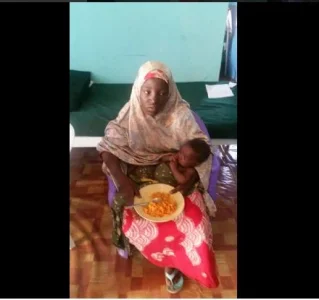 Source: BBC