✅ NEW - car park, swimming pool, 24 hours light/security and more.
Nigeria's Vice President Yemi Osinbajo has hinted that the government may adopt a more flexible option in the management of foreign exchange, Guardian reports.
It will be recalled that president Muhammadu Buhari has vowed not to devalue the nations currency despite international influence.
Recently, the President was in China to sign the Naira/Yen deal in order to suppress the influence on Dollar on the nation's currency.
The flexible option, according to analysts, would portend devaluation of the nation's currency, which currently exchanges for N197 to the dollar at the less accessible official window, against N318 it is currently trading against the green back at the parallel market.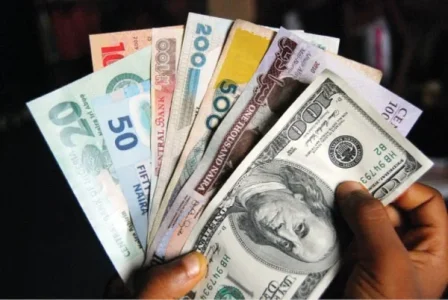 The vice president's statement is coming on the heels of recent hike in petrol prices in the country, under a new deregulated regime, despite the known stance of Buhari to the contrary.
Osinbajo, at an investors' forum hosted by Renaissance Capital in Lagos on Wednesday, explained that the more flexible foreign exchange policy would "be able to attract more capital into the system and ease business." "We believe there must be some substantial re-evaluation of the foreign exchange policy, especially with a view to increasing foreign exchange supply, encouraging capital importation and also being able to allow free flow of remittances…we expect that with a more flexible policy, we will be able to attract more capital into the system and ease business," Osinbajo said.