✅ NEW - car park, swimming pool, 24 hours light/security and more.
Nigerian governors have agreed that the salaries of political office holders be slashed as they aim to cut cost as a result of economic hardship on states.
The governors who agreed to this measure at the Governors' Forum are also worried that more states may not be able to pay workers' salaries if the revenue of the country continues to be on the decline.
Chairman of the forum, Governor Abdul'aziz Yari of Zamfara, made the statement while briefing newsmen on the resolutions of the forum at its meeting in Abuja late on Wednesday.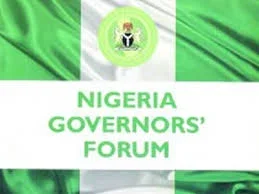 He said that the forum discussed the economy and resolved to look for means to enhance states internally generated revenues as well to cut overhead cost, especially the salaries of political office holders.
In an interview with newsmen, Governor Ifeanyi Okowa of Delta state said the economic situation was worrisome as more states would reach a stage where they would not be able to pay salaries.
"I believe that is the same situation with the Federal Government," Okowa said.
Governor Abiola Ajimobi of Oyo State said there was no way the country could continue with a situation where expenditure was more than income.
He said that very soon many states would be technically declared bankrupt and added that there might be need for another bailout fund for states as they were running on deficit every month.
"We are faced with a situation where we either have to reduce cost through salary reduction or downsize.
"All these we don't want to do but prefer to have a roundtable with the president, ministers, economists to look for means of getting out of this problem," Ajimobi said
Source: Pm NEws