The Federal Government yesterday gave letters of allocation of the N200 billion intervention fund to public universities.
Presenting the letters at a meeting with Vice chancellors in Abuja, Supervising Minister of Education Nyesom Wike, stressed that the Federal Government was committed to improving university education and advised the universities to ensure that the money was used to improve infrastructure in the schools.
According to him, the institutions would account for the funds allocated to them to let the public know what the government was doing to improve the sector as it was imperative that the public know how much government was investing in education.
The minister said the accounting exercise would be conducted in the six geopolitical zones, beginning from March 4.
The exercise will begin with the Northcentral Zone at the Federal College of Agriculture, Makurdi, he said.
Wike said the Southeast would meet at the University of Nigeria, Nsukka, on March 11, while University of Port Harcourt would host the Southsouth on March 10.
The minister added that the Ahmadu Bello University would host the Northwest while the Southwest would converge on University of Ibadan.
He urged the universities not to see the exercise as an audit of their financial expenditure but a sensitisation of what they were doing to revitalise education.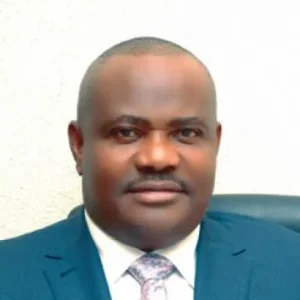 [1068]