There is no one that doesn't derive joy when eating good meal. Some people are more or less gifted in the art of cooking, that they find it convenient to blend all sort of recipes together to make sumptuous dishes. One of them is Nma Okpara, the curator of
Nigerianlazychef.com
– a Food blog driven by passion, knowledge and taste. She is Nigerian Bulletin's Feature on our
Weekend Spotlight.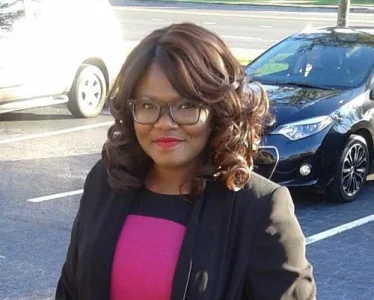 Excerpts from an interview with her below:
----
Tell us a little bit about yourself. For instance, five things you think people should know about you.
I am Nma Okpara, a mom and food blogger. I love the sciences and the arts. I was hoping to go to medical school when I fell in love with food. My inner nerd screams for joy each time I see food ingredients; it's exciting. I still aspire and aim to be all I want to be. I just thank God for everything.
What is the mission and vision of your platform
?
To share and bring our rich African culture to everyone using the culinary arts.
Nigerian Lazy Chef - what is the inspiration behind the name?
Hahaha... When it comes to cooking and developing recipes, I tend to give it a lazy thought, I tend to let it lag, but when I get to it, it's like epic... mind blowing usually. It always comes together. It's a blessing.
Cooking has inspired my project "
Dine Africa"
, which is set to show Africa's culinary culture and exotic cuisines alongside its wide variety of ethnic nationalities, cultures and enormous land mass.''
When did you start the blog and what has been the high point so far?
I started my blog a little bit over a year ago on Valentine's day. Thanks to my sister at
Eating Nigerian
. One of the high points of running the blog so far has been it turning one year. In that one year, I was recognized by CNN, Ventures Africa and a host of others.
What is your favourite dish of all time and why?
I love plantains. No reason. They are delicious. Especially when it's golden and soft after being fried.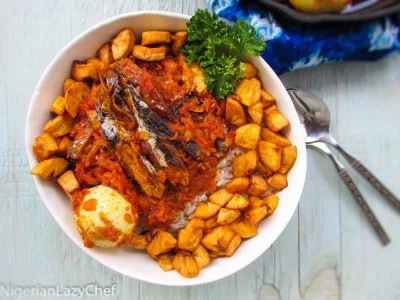 What has surprised you the most on this journey?
When I first started blogging, I thought I was going to run out of Nigerian recipes. I didn't know how I was going to keep up with developing recipes, but I have to say that I learnt that Nigerian recipes can be more and it's a good thing️.
Tell us 5 to 10 things you think every Nigerian should know about the Nigerian Lazy Chef blog.
Oh wow okay. I was never really a people person until social media. I love to read, I love love to write, My children are my Ajebutters, I love to play minecraft . I can pair and mix flavors in my head. I don't know, but it just works...I like to call that my genius trait
.
----
Visit:
NigerianLazyChef.com
for great recipes to celebrate Nigeria and Africa.
Last edited by a moderator: