✅ NEW - car park, swimming pool, 24 hours light/security and more.
22-year-old Ndifreke Joseph Clement, surrendered himself to the police at Ikot Akpan Abia, Uyo, six months after murdering his 23-year-old cousin, Ubong Edet,
According to Vanguard, Clement, a native of Akon Itam, Itu Local Government Area, Akwa Ibom State said he slashed his cousin's throat after beating him to coma because Edet slept with his girlfriend in August 2015.
On that day, I returned from work to meet the door locked. "I knocked on the door and waited for over five minutes before my cousin could come to open the door. I saw my girlfriend weeping and blood running from her nostrils.
I asked her what happened and she said Ubong beat, wounded and forcefully had sex with her. But after opening the door for me, Ubong went away and did not come back until very late in the night."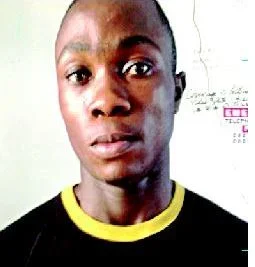 "When I asked him why he did what he did to my girlfriend, he started punching me and I retaliated.
"We fought for a very long time before I could subdue him. I then picked my cow-butchering knife and cut his throat, carried his dead body and dumped it in the bush very close to the house and threw the knife into the pit toilet. "I have brought myself to the police even when nobody knew that I killed him. I have come to plead for forgiveness because since I killed my cousin, I no longer have peace of mind. I am always disturbed in my mind and dream."
The Akwa Ibom State Police Public Relations Officer, PPRO, ASP Cordelia Nwawe, said the suspect would be arraigned for the court to decide whether he had any right to take the life of another person.
- Vanguard
Last edited: