✅ NEW - car park, swimming pool, 24 hours light/security and more.
The Nigerian military has launched a new camouflage uniforms for the military men across the country...
According to the Air Officer Commanding, Logistics Command, Nigerian Air Force, Air-Vice Marshal Muhammadu A. Muhammed, said that over the years, various armed services of Nigeria had used different shades of camouflage for military operations and exercises.
"With the new uniforms, all arms of the Nigerian military would now wear the same camouflage uniform and have a common system of identification".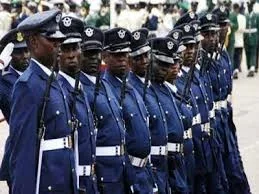 According to him, What would differentiate soldiers now would be the tags on the left side of the chest, signifying whether the soldier is an airforce, army or naval officer.
"While the desert camouflage is designed to blend with the terrain in the northern part of Nigeria, the woodland camouflage is adopted for the terrain in the South", he said.
- PUNCH