✅ NEW - get your business listed and your information shared across social media.
A 42-year-old cleric, Pastor Chidiebere Ikpa, has been arrested for allegedly raping his stepdaughter, Ngozi (pseudonym), in the Surulere area of the state by the Lagos State Police Command.
Ikpa, who denied the allegation, told PUNCH that it was a neighbour, whom he identified only as Richard, that defiled the 14-year-old girl, but he decided not to report the matter to the police because he (Ikpa) had a forgiving character.
However, Ngozi, a Senior Secondary class 2 pupil, who eventually reported the incident to the police last Friday, January 15, insisted that she was raped by the pastor on several occasions.
She added that whenever she told her mother about it, she usually shouted her down, and refused to take any action on the matter.
Pastor Ikpa, who hails from the Bende Local Government Area of Abia State, was arrested by policemen from the Isokoko division, while Ngozi was taken for medical examination at the Mirabel Centre, Ikeja.
The test reportedly confirmed that the girl's private parts had been "tampered with."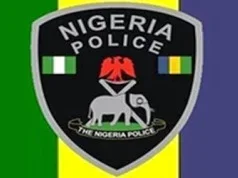 A police source told PUNCH that Ngozi reported that Ikpa had allegedly been sleeping with her since she was 10 years old and was the one who deflowered her.
She said, "The victim claimed that the suspect deflowered her when she was 10 years. He had allegedly been sexually molesting the girl since that time.
"The victim's mother is culpable because she knew about the abuses. The girl said it was when her mother failed to take concrete steps that she came to the police."
On Pastor Ikpa's account
he said: "The girl started living with me when she was 12 or thereabout. That was around 2012. It is not true that I raped her. I flogged her on Thursday for being rude and she did not return home after school. We did not see her until Friday. She had been with the police."
"The girl has a boyfriend; his name is Richard. He is the manager of a hotel on Rasak Balogun Street. If the medical result shows someone has been sleeping with Ngozi, then it is Richard, not me.
The Lagos State Relations Officer, SP Dolapo Badmos, confirmed the pastor's arrest.
She said, "The pastor's arrest is confirmed. He was transferred from FESTAC to the Isokoko division for prosecution."
Read more:
PUNCH Newspaper