✅ NEW - get your business listed and your information shared across social media.
Pastor Tim Omotoso, the South African Based Nigerian Pastor who was recently arrested for alleged sexual assault and human trafficking, allegedly made the young girls he harassed recite a Psalms while sitting on his laps.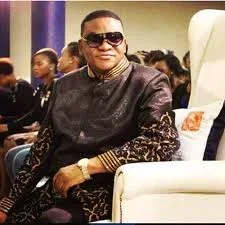 The revelation was made during his recent court appearance. Reading from a statement by investigating officer detective warrant officer Peter Plaatjies of the Hawks' state prosecutor advocate Nceba Ntelwa told the court that the pastor would then tell the girls that If they spoke about the encounters they would be cursed and would die; Times Live reports.
The statement also detailed how he would allegedly have the girls rub Vaseline on their thighs while telling them to recite Psalm 51. Psalm 51 was written by biblical David after committing adultery with Bathsheba. It is a cry for forgiveness and seeking to be restored to a rightful place in his relationship with God.
The Pastor has so far denied any wrongdoing. He is facing 22 charges related to contravening the sexual offences act stemming from sexual assault to human trafficking.